Toyota's new "MIRAI" equipped with New Cosmos in-vehicle hydrogen detectors
Our unique hydrogen sensor brings safety in the new Toyota MIRAI.
(01-03-2021) New Cosmos Electric Co., Ltd. has started supplying hydrogen detectors for the new "MIRAI" fuel cell vehicle which Toyota Motor Corporation began selling in December 2020.
Development history.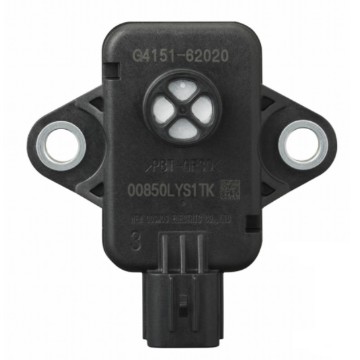 We have developed a unique sensor with excellent hydrogen selectivity and have used it in various gas detectors and alarm systems. The contact combustion type gas sensor used for this hydrogen detector achieves both high response and high durability by our proprietary catalyst technology. We achieve stable supply of gas sensors by mass production technology cultivated over many years by manufacturing household gas alarms.
The hydrogen detector is mounted on top of the tank or stack as a hydrogen safety component.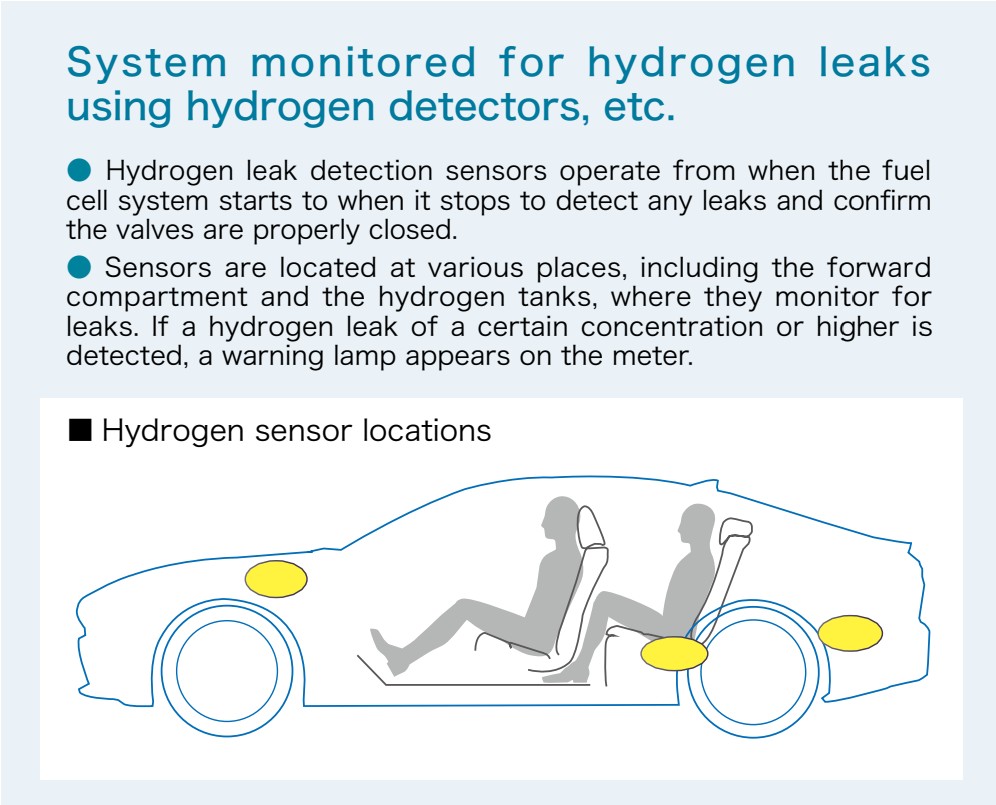 Figure: Toyota Motor Corporation website posted「NEW MIRAI PRESS INFORMATION 2020」
Quoted from "New Fuel Cell System Safety Measures #2"
We also sell gas warning systems for hydrogen stations, and about 80% of stations in Japan use our gas detection and warning systems. Demand for hydrogen pipes and portable gas detectors for equipment inspection is also increasing. We will continue to support the development and safety of the hydrogen energy society through the sale of various products that "detect and notify hydrogen."
New Cosmos Electric Co., Ltd. (JASDAQ listing: Securities code 6824, Address: 2-5-4 Mitsuya, Yodogawa-ku, Osaka, TEL: 06-6308-2111, President: Yoshinori Takahashi, Capital: 1.46 billion yen)