Should you be interested in working for an international company and is safety also one of your priorities, New Cosmos – BIE could be your new employer!
For job opportunities, open application or internships, please get in contact with:


Mrs. Sandra van Uitert;
This email address is being protected from spambots. You need JavaScript enabled to view it. or +31 725765634.
At current we have one vacancy open:
The Job description below is in Dutch. This job opportunity concerns a Service Engineer for the Dutch office.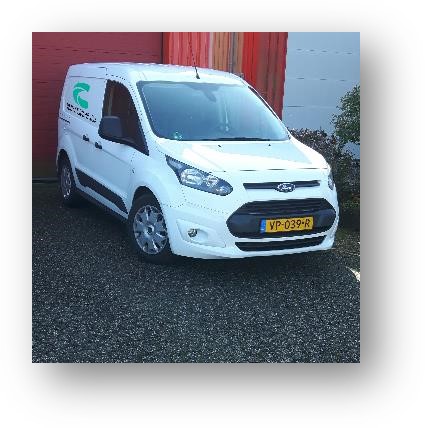 New Cosmos Electric Co., Ltd is een Japanse fabrikant van gasdetectieapparatuur voor de halfgeleider-, automobiel- en olie & gas industrie. De vestiging in Heerhugowaard, New Cosmos-BIE, verzorgt de verkoop, assemblage en distributie in Europa, het Midden-Oosten en Afrika.


Wij zoeken op korte termijn voor onze technische afdeling een
Service Engineer
De Service Engineer is aangesteld voor het in dienst stellen, onderhouden en herstellen van gasdetectieapparatuur bij eindklanten, resulterend in klanttevredenheid en een bijdrage in de realisatie van verkoopdoelstellingen. Daarnaast het signaleren van verkoopkansen en gericht feedback geven aan Sales en Technical Department.
Concrete taken van de Service Engineer zijn onder andere:
werkvoorbereiding
het uitvoeren van onderhoudswerkzaamheden in binnen- en buitenland volgens planning
het uitvoeren van start-up & commissioning in binnen- en buitenland volgens planning
het installeren van software updates
het vaststellen van storingsoorzaken, vervangen van onderdelen en/of componenten, adviseren van de klant hieromtrent
bijbehorende administratieve afhandeling
Reizen in binnen- en buitenland (werkgebied Benelux/Europa) is onlosmakelijk verbonden met het werk.
Voor deze functie is MBO werk- en denkniveau vereist op elektrotechnisch vakgebied. Affiniteit met meet- en regeltechniek is een pré. Een goede kennis van de Nederlandse en Engelse taal in woord en geschrift is noodzakelijk.
De persoon die wij zoeken is proactief en flexibel, kan goed schakelen tussen verschillende werkzaamheden, toont initiatief en heeft een klantgerichte instelling.
Voldoe je aan dit profiel en heb je interesse?
Stuur je sollicitatie met C.V. naar Sandra van Uitert ( This email address is being protected from spambots. You need JavaScript enabled to view it.).
New Cosmos-BIE
Maxwellstraat 7, 1704 SG Heerhugowaard
(072) 576 56 30
www.newcosmos-europe.com